Explore
Travel Through Time and the Stories of America's Heartland
---
About Us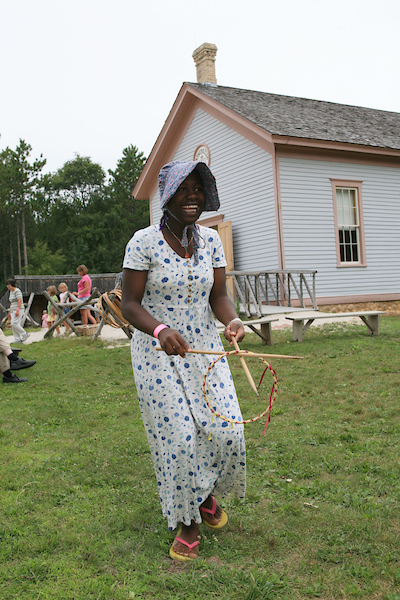 Set against the backdrop of the Kettle Moraine State Forest and 600 acres of picturesque woodlands, prairie, and wetlands, Old World Wisconsin is a one-of-a kind-place where the modern world fades away to reveal over a century of history. The site includes 60 authentically restored historic homes, farms, stores, and workshops.
Along your journey from the 1840s to the 1910s, costumed ambassadors will invite you to get hands on with history. You'll meet furry friends on the farms, enjoy an old-fashioned soda water in the general store, see sparks fly in the blacksmith shop, see how beer is made, and so much more!
How you explore is up to you – our historic areas are located within convenient walking distance of each other, or you can choose to hop on our complimentary tram.
---
Things To Explore
CROSSROADS VILLAGE
To be successful often required immigrants to take risks and learn to adapt to changing circumstances. Walk through our "Main Street," explore small town life, and learn how these settlers were able to adjust to ever-changing conditions. Shop in the general store, hear the hammer in the blacksmith shop, see the church pews, and tour homes from Irish and Yankee immigrants.
LIFE ON THE FARMS
Rural ingenuity enabled immigrants to live off their own resources with little or no cash income. See how farming traditions from the old world gave way to new ones in response to the land and resources. Learn about an early African American community in Wisconsin, and explore homesteads from Pomeranian, Polish, and Hessian immigrants.
SCANDINAVIAN HOMESTEADS
Survival in the new world was not guaranteed and perseverance was critical in order to survive. Experience firsthand the stories of creating a home and surviving in a new place. Take in a lesson at the Raspberry School and explore homes from Finnish, Danish, and Norwegian immigrants.
CATCH WHEEL FEVER
Discover how sports, technological innovations, and shared social spaces were key in creating community identity and connecting lives near and far. Hop on an early high-wheel bicycle and see how communities came together in the club hall.
HERITAGE ANIMAL BREEDS
Every animal you meet during your visit is a Heritage Breed – a traditional livestock breed of cows, horses, sheep, pigs, chickens, and more. Please ask our Historic Farmers for safe ways to engage with the animals. The Historic Farmers have fun stories about the animals too!
Old World Wisconsin Gallery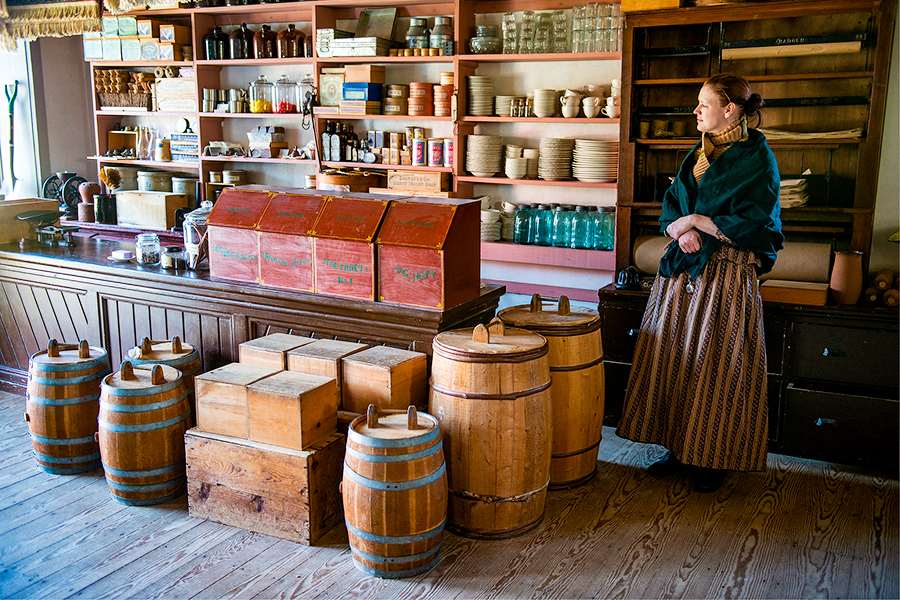 ---
Learn with the Wisconsin Historical Society
Wisconsin Historical Society Sites
Old World Wisconsin is one of the 12 historic sites and museums owned and operated by the Wisconsin Historical Society. Explore all of these sites below.