---
ABOUT US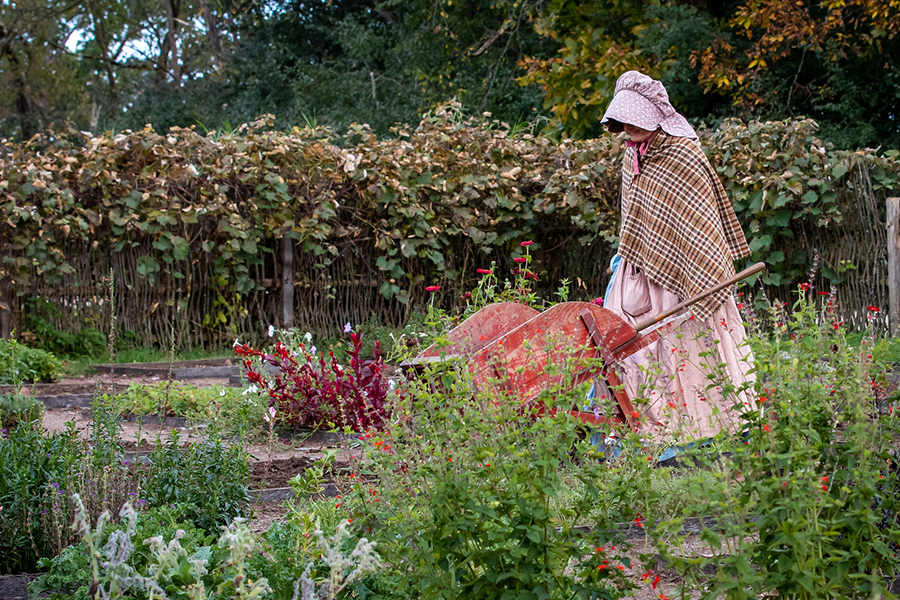 At Old World Wisconsin your day will be fun, engaging, enriching, and authentic. You and your family will encounter history by exploring sensory rich spaces, stories, and hands-on activities.
Each area at Old World Wisconsin showcases different stories from Wisconsin's immigrant past. As you tour at your own pace, you will find buildings that let you self-explore, gardens to wander through, and costumed staff ready to help you get hands-on with history. You will travel in time from the 1840s to the 1910s, experiencing daily life as you help with chores and cooking, try your hand at crafts and trades, and play – even the grownups!
Our mission is for everyone to have a fun and engaging day filled with stories and lots of questions. By visiting Old World Wisconsin you become a part of Wisconsin's story. Welcome!
---
OUR STORY
Old World Wisconsin opened its doors in 1976 with more than 60 historic structures ranging from ethnic farmsteads with furnished houses and rural outbuildings, to the Crossroads Village with its traditional small-town institutions.
From Lake Superior to the Illinois border, and from the Mississippi River to Lake Michigan, historians documented many old farmhouses, outbuildings, and small-town structures that became the foundation for Old World Wisconsin.
Piece by piece, workers painstakingly dismantled the old structures by numbering bricks, boards and logs, and moving them to the site of Old World Wisconsin. In a setting largely unchanged from the rolling prairies the first pioneers found, the buildings took shape once more, reconstructed precisely as they had once been built.
Today, Old World Wisconsin is always growing and changing. With the addition of new structures, new gardens, new livestock, and newly uncovered stories, a visit here is a wonderful mix of history and fresh experiences – one that is sure to make a memory for every guest.